Summer Camps
& Activities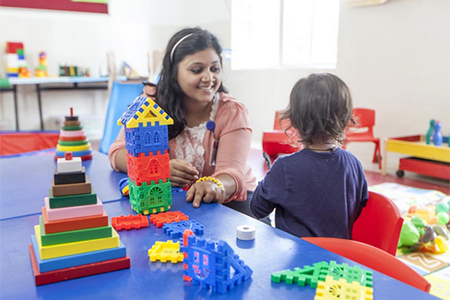 Playful Hands has come up with a facility of summer camp for children during their vacation. This will give the chance to make a new set of friends and also have an engaging holiday rather than a lazy and inactive vacation. It also gives them exposure to various activities and games which are promisingly enjoyable and a fun experience.
Art & Craft
In this session, the child is able to show his creative side through the introduction of activities such as clay modeling, best out of waste, chart-making, and so on.
Drawing & Painting
The kids can show their talent in drawing, sketching, painting, shading, and so on. They will also be exposed to various styles of drawing apart from the traditional usage of water colors.
Origami Paper Craft
Origami is a fun-filled hobby. Here we offer a chance to develop your kid's origami skills under proper supervision.
Kids Culinary Workshop
Cooking is usually reserved for grownups. However, we are providing an opportunity for children to learn the taste of many flavors and micro cuisines, which is also a basic survival skill to be mastered.
Puppet Making
Puppets are popular among children. It is one of the most entertaining toys that most kids like. We're providing the youngsters the opportunity to create their own puppets in the forms and characters they like.
Drama & Theatre Workshop
We provide a theatre club to help students discover their inner actors and improve their acting talents. We never know when we might be witnessing the birth of a future superstar.
Phonics
Playful Hands offers a phonics class for children to bring out the English Laurette in them. This will boost their communication skills which will instill beaming confidence.
Chess
This brainstorming board game will help in the functioning of all the sides of the brain of a toddler. This will give them in developing creativity, careful observation skills, problem skills, and so on.
Sports & Fitness Classes
Physical fitness is a very important aspect of an individual's life. This should be strongly developed at a very early stage. Hence to look after this, we have an excellent workshop for sports and fitness.